Our topdressing sand is the most difficult product we make here at Foster Materials. We begin by finding just the right vein of sand in our Old Concord Road pit, and separating it from all the others. The gradation for topdressing sand is very specific and it is a hard sand to find. We are constantly digging test holes to locate more topdressing sand, and this past summer (2004) we found a large cache of it right below our feet. This should make a lot of people happy, because we are often asked about our sand supply, and how many years worth of materials we actually have. We have a lot of sand, and it's all in two pits, which means the product is and will always be consistant with what you have received in the past.
The screening decks are meticulously cleaned every night after the last of the TDS rolls off the conveyer, and they are replaced at the slightest sign of ware. All of our products are washed with clean water. The water then goes to the silt ponds to leach back into the earth, leaving behind another one of our fine "ingredients", but that's another story. There is no silt or clay in our topdressing sand, and that is definitely one of those things that is much easier said than done. Sorting sand by gradation is a task that takes years to master and that is why there are only a handful of companies in the region that do what we do. The difference you will find with FMI though is un-matched quality of sand, and service that is second to none. We take an enormous amount of pride in what we do. And when the guys we work for, the golf course superintendents and the ground crews at all the schools and ball parks through out New England speak, we listen and we work very hard to make their job easier so they can move on to the next project.
Foster Materials Inc. offers the following Top Dressing Sand products.
Topdressing Sand
Sports Turf Sand
Green Divot Fix
Black Winter Topdressing Sand
Concrete Sand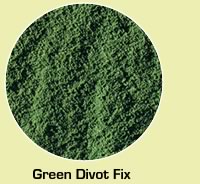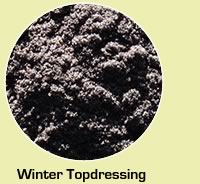 We search long and hard for the lightest-colored sand with just the right gradation for your bunkers. It is a product that is right up there with topdressing sand as far as difficulty to produce. But the final product is one that has taken us to the most beautiful golf courses all over New England.
This sand is just slightly more coarse than our TDS and will work its way into your greens without dulling your blades. There will never be any small stones or debris in our sand. Your clubs are safe with us, and so are your mowers. That is why even our competition comes to Foster Materials for bunker sand.
Foster Materials Inc. offers the following Bunker Sand products.
Bunker Sand #1
Bunker Sand #2